Mission
Clean. Safe. Powerful.
Our mission is to turn ecology-minded enterprises and public institutions into clean, safe and powerful organizations by providing regular, telecoms and billboard wind turbines with best-in-class performance, cooperative service and highest safety standards.

We developed this mission because we believe in renewable energy as the most reasonable and powerful way to meet our society's demand for electricity now and in the future. Wind is the most attractive resource to get away from fossil fuels as it is cost-efficient, abundant in supply and almost everywhere available.

With our approach to couple wind turbines with additional devices, like telecoms antennas and billboards, we improve wind turbines' economics even further to enable our customers to show their environmental consciousness at no additional costs.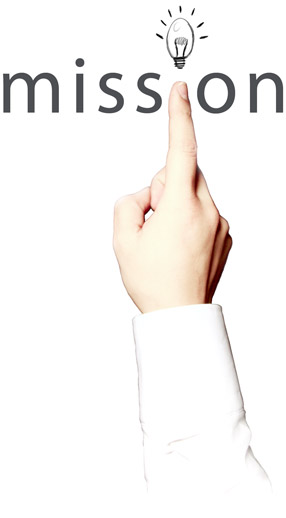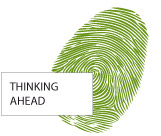 Open-minded
Safety-conscious
Innovative
Sustainable
Ecological
Corporate Values
Thinking Ahead. Performance-Oriented. Cooperative.
We are thinking ahead and following a cooperative and performance-oriented way of working. This is the animating spirit behind all of our actions and the basis to achieve our corporate mission. We live these values not only within our company to achieve the best performance from and for our employees. We represent those values also towards our customers, investors, research and development partners, suppliers and all other stakeholders of our company.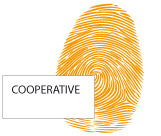 Reliable
Honest
Loyal
Transparent
Supportive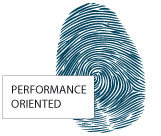 Quality-conscious
Cost-conscious
Service oriented
Goal oriented
Best-in-Class
History
Excellence in research is our origin.
Eovent is a spin-off from RWTH Aachen University. The company was founded in 2011 by the scientists Dr.-Ing. Markus Marnett, Martin Ballweg and Dr.-Ing. Jan Dannemann, as well as the head of the Institute of Aerodynamics at RWTH Aachen University, Univ.-Prof. Dr.-Ing. Wolfgang Schröder.

The idea was born as a result of Markus Marnett's PhD thesis. He developed numerical methods to optimize the aerodynamic efficiency of vertical turbines. Going down the way, he soon realized the enormous potential of the technology and consequently took the necessary actions to start a promising business. Amongst others, several public funding projects could be realized at RWTH Aachen University to push the technology.

But also the product development at Eovent was supported by the Federal Ministry of Economics'

EXIST Transfer of Research

program. Today, Eovent has still strong ties to RWTH Aachen University and gains significantly from the abundant source of research and development know-how and would be happy to conduct further projects in cooperation with the university and other industrial partners.
Management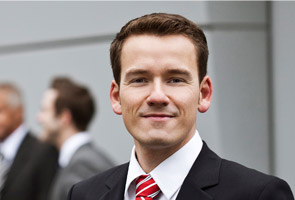 Best-in-class quality, costs and service
are the determinants of our performance-
oriented operations.
Markus Marnett
Managing Director
Co-Founder of Eovent
Professional Experience
Institute of Aerodynamics Aachen (Germany)
Porsche (Germany)
German Airforce (Germany)
Education
Dr.-Ing. Dipl.-Kfm. MBA
Aerospace Engineering and Business Administration
RWTH Aachen University (Germany)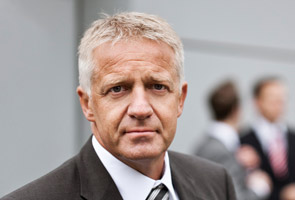 We couple scientific research methods with
market-oriented development to serve our
customers in the best possible way.
Wolfgang Schröder
Advisor
Co-Founder of Eovent
Professional Experience
Institute of Aerodynamics Aachen (Germany)
Deutsche Aerospace (Germany)
Education
Univ.-Prof. Dr.-Ing.
Professor at the Chair of Fluid Mechanics and head of the Institute of Aerodynamics at RWTH Aachen University (Germany)
Contact & Inquiry
You are interested in our products and would like to learn more about availability, prices, partnerships, or other topics? Give us a call, write an email or just type in your email address and we'll get back to you with more information.
Which of the following information do you wish to receive?
Thank you for your registration.
We will get back to you with further information as soon as possible.
Eovent GmbH
Beginenstraße 9
52062 Aachen
Phone:
+49 176 63103478
Email:
moc.tnevoe@ofni