Eovent – German Wind Engineering
Eovent does not only develop and distribute complete small wind turbines. We also offer single turbine components and make our engineering expertise available to other wind turbine developers and manufacturers by providing performance optimization, condition monitoring systems, testing & validation as well as general consulting for their respective turbines.

Turbine Modules
Our technology can be easily integrated in your portfolio.
If you plan to expand your portfolio with wind turbines between 20 and 50 kW capacity, you should consider Eovent's turbine modules. We can adapt our technology to your requirements and advise you how to integrate our technology in your products. As our 50 kW reference turbine is equipped with various kinds of measurement hardware in all components relevant for safety and performance, we are able to provide you with all data necessary to build a safe, certifiable and best performing product to satisfy your custormers needs. You can choose between complete rotor modules of different size, single rotor components and our operating & safety system.
Products & Services
Complete rotor modules (20 to 50 kW)
Rotor components
Operating & safety system
Advantages
No need for further proof of concept
Working technology examined by independent third party
Significant cut of time to market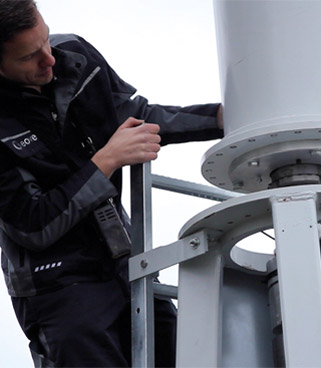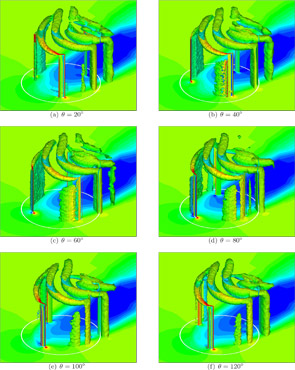 Performance Optimization
Eovent Performance optimization improves turbine economics.
Your customers ask for better performance and higher electricity output? We can help you solve this problem. Several rotor components can be optimized using our unique design parameters (patent pending). Amongst others, Eovent can improve your products' aerodynamic efficiency and structural design. But also the selection and adjustment of other major components, like tower or electric system, are part of Eovent's performance optimization.
Products & Services
Optimization of aerodynamic efficiency
Structural design
Full-range turbine engineering
Advantages
Higher electricity output
Lower manufacturing costs
Improved turbine safety

Consulting
We can implement structured processes, engineering methods and tools to boost your product development.
As a result of our experience in wind turbine development, Eovent came up with a five-stage product development process. We are specialized on the first two phases which comprise all steps up to the completion of prototype engineering. Here we can provide process expertise, methods and tools to speed up your product development. In addition, we can advise you in engineering questions during the following transfer for mass production.
Products & Services
Product development process (PDP)
Engineering methods & tools
Certification support
Advantages
Lower time to market
Market-driven development
Facilitation of building permissions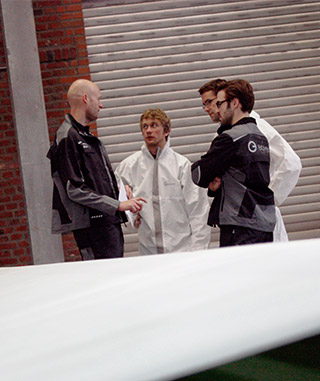 Testing & Validation
Eovent can plan, organize and execute virtual and experimental testing and validation for your wind turbine.
Coming from the scientific environment at RWTH Aachen University, Eovent can conduct most testing and validation tasks relevant for small wind turbines. We have skilled employees who can respond quickly to your individual testing and validation requirements. Where possible, we use our virtual turbine to keep costs low for our customers. Otherwise, we use available experimental infrastructure in the most cost-efficient and time-saving way together with our scientific partners.
Products & Services
Performance and safety testing
Virtual turbine simulation
Validation of computational results
Advantages
Improved turbine economics and safety
Facilitation of certification
Time- and cost-saving development

Condition Monitoring
Use Eovent's Condition Monitoring System (CMS) to analyze your turbines' operating stability.
We developed a unique monitoring software for wind turbines. In combination with our data acquisition hardware you can gain detailed knowledge about forces and vibrations caused by your turbine. This knowledge is a prerequisite for a safe turbine operation and active turbine control and will also facilitate product certification.
Products & Services
Monitoring software
Data acquisition hardware
Analysis of forces and vibration
Advantages
Permanent protection of system / plant against damages
Higher availability
Lower maintenance costs